Viamar Magnolia, the ninth project of our Viamar Series and named after the magnolia flower, consists of 1 residential block, 24 residences, 9 commercial and various social areas built on an area of 2606 m2.

In this project, we have 24 2 + 1 apartment options, all with pool view, each m2 of which is designed with delicate architectural details.
Now is the time to set your expectations high! It is no longer a dream for you to have a residence with the hotel concept that will take the quality of life of you and your family to the highest level in Viamar Projects, where we set out with a life motto such as vacation.
Our project, which is located in Altintas, the fastest developing region of Antalya, is at a unique point. By observing high quality standards, from the foundation to the architecture 1. it is built using class materials and TSE guaranteed products. The materials used in all apartments and all kinds of technical malfunctions that may occur due to construction in the apartment are under our unconditional warranty for 2 years.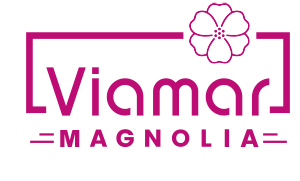 A unique living space built with Özçiçek İnşaat quality standard is rising.
Location

:
Altıntaş / Antalya
Type

:
Hotel Concept Housing Project
24/7 Security
HD Security Cameras, Reception and Lobby
Swimming Pool
92 m² Pool
Fitness Center
Professional and fully equipped gym, Dressing rooms, Shower and WC
Basketball
Fully-fledged basketball court.
Volleyball
Full-fledged Volleyball court.
Tennis court

Fully equipped tennis court
Bike Station
Bike Station
2+1
Flat (Single Block)
This apartment model, designed on the basis of a comfortable and comfortable life, consists of a bedroom, a parent bathroom, a children's room, living room, American kitchen, bathroom and balcony. In addition to increasing your quality of life, it offers you a spacious and bright living space. Gross 97 m²
Project Request Form
Fill the information completely. Our customer representative will call you as soon as possible.
Project Request Form
Fill the information completely. Our customer representative will call you as soon as possible.